Summer Camp Czech Republic
July 2021
This nature camp brings a different dimension to the concept of language travel. In this activity, in which communication will be fundamental, everyone will have to make every effort to be able to speak and be understood. The idea is to share games, workshops, group dynamics, sports and adventures with young Czechs of the same age, with English as the only possible language. Canoes, volleyball, frisbee, orientation, gymkanas, evenings, big games... and understand others :-)

Our experience over the years tells us that interactions are simpler when there is no disadvantageous position, when both sides have to struggle to convey their thoughts, when there is no shame or fear of ridicule about our language level.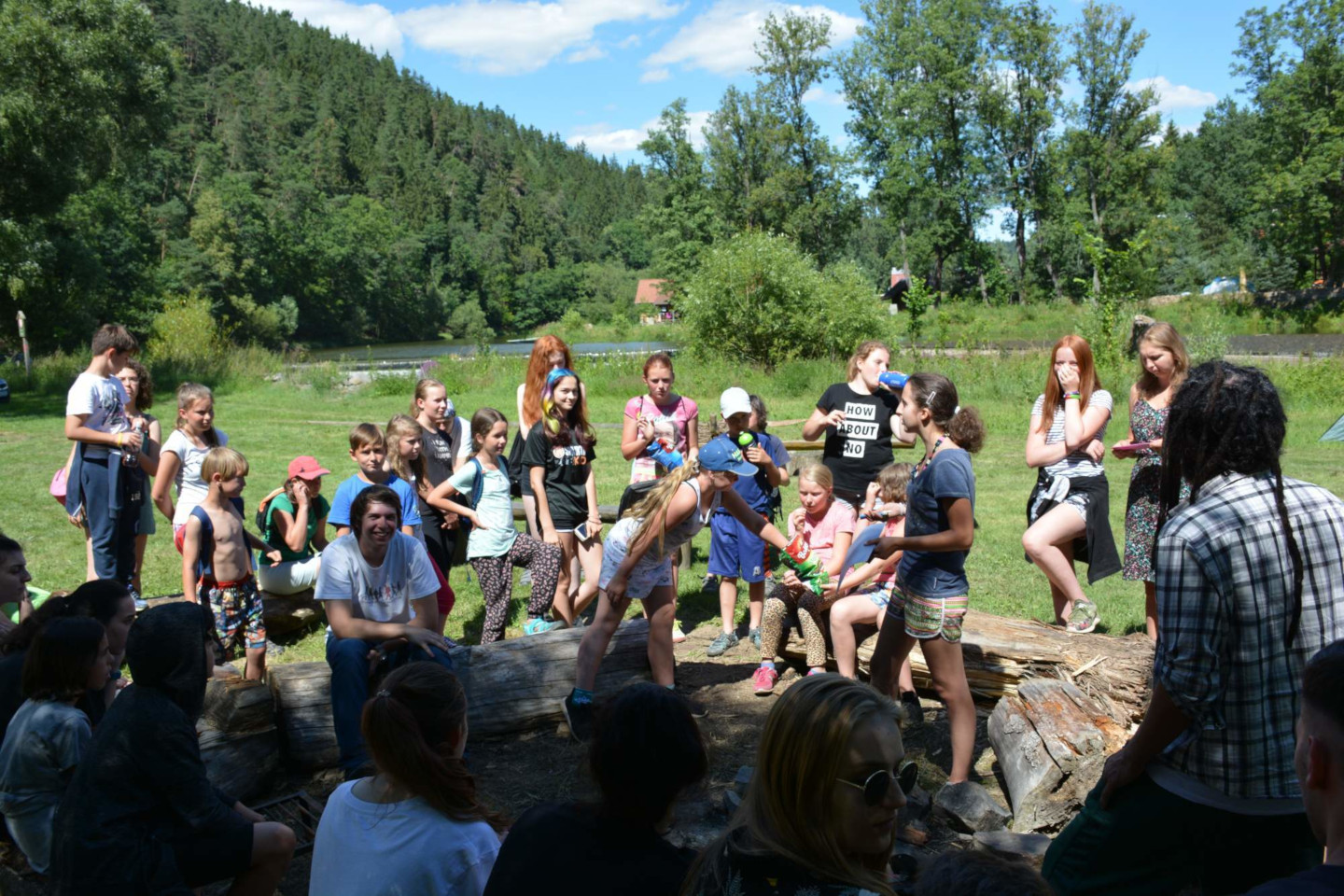 Objectives of the camp:
Learning to live in contact with nature.
Healthy competition, learn to win and lose.
Improve communication skills.
European citizenship, democracy and freedom.
The activity takes place in a quiet rural area of South Bohemia, surrounded by forests, about 100 km from Prague; it is organized by a Czech association, TOM Dumánci, which is dedicated to working with children in nature and this will be the sixth time that we organize this event together.
Participants 10 to 14 y.o.
First fortnight of July
Price: 750 € + Flight
Includes: Accommodation, meals, transfers in the Czech Republic, monitor accompanying the trips and all the duration of the activity, accident insurance and Civil Liability Insurance
Contact us in your language

Spanish +34 650 916 067
German +43 676 9410885
Italian +39 347 168 2976
English +34 601 011 680
Croatian +385 99 400 4877
Danish +45 502 99 592
Latvian +371 29 216 200
Greek +30 693 455 4923
Slovakian +421 905 854 938
Czech +420 732 121 737


Contact us
Do you want to be the change? info@iceforest.net